|Ohio Manufacturing Extension Partnership (MEP)
From automotive to advanced materials, Ohio's manufacturing scene is more diverse than ever before. From training to technology, those manufacturers' needs are more diverse than ever before. Ohio Manufacturing Extension Partnership (MEP) is the network that links the two, providing manufacturers with the solutions needed to help drive innovation.
Ohio MEP is a regional effort with the Center for Innovative Food Technology, Northwest State Community College and Rhodes State College. Its aim is to provide assistance and training that helps manufacturers grow, improve their processes and business strategies, incorporated advanced technology, increase productivity, reduce costs and improve their competitive edge.
What are Ohio MEP's areas of focus?
Continuous improvement
Supply chain
Sustainability
Technology acceleration
Workforce development
Growth services
What kind of impact has the MEP National Network had?
In 2016, the partnership:
Connected with 25,445 manufacturers
Helped create and retain more than 86,602 U.S. manufacturing jobs
$9.3 billion in sales
$1.4 billion in cost savings
$3.5 billion in new client investments
For more information on how the Ohio MEP can link your manufacturing business with valuable training, services and tools, email email Tori Wolf or call 419.267.1219.
What are Ohio MEP's objectives?
Provide strategies for top line growth
Deliver lean manufacturing solutions designed to save time and money while increasing customer satisfaction
Provide energy and environmental management services to address the needs of manufacturers with high energy costs
Deliver workforce training that helps carry the industry into the future
The Ohio Manufacturing Extension Partnership is part of the MEP National Network, which is a unique public-private partnership designed to deliver proven solutions that fuel growth and advance U.S. manufacturing.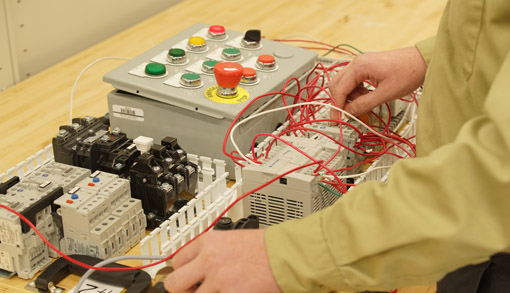 Need a Custom Training Program designed for your team? We can help!
Search our catalog for a complete listing of Computer Technology topics, or contact us to inquire about a custom course.