Call us at (419) 267-1332 if interested.


SPRING DATES HAVE JUST BEEN RELEASED!




Our current course openings include:





January 23rd - February 17th 2023
February 6th - March 3rd 2023
February 20th - March 17th 2023
March 20th - April 14th 2023
April 3rd - April 28th 2023
April 17th - May 12th 2023
May 1st - May 26th
| Professional CDL Training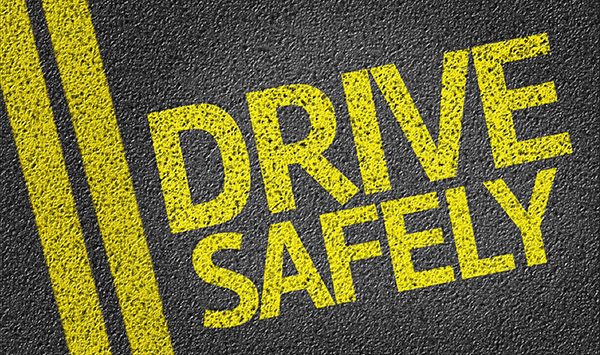 Northwest State Community College, powered by Custom Training Solutions, is now offering CDL training classes to local companies and individuals throughout northwest Ohio. These four-week programs are designed to do more than train new drivers on the bare minimum needed to pass a CDL driver's license exam. We offer students the confidence and experience to become safety-conscious drivers.
Increase your CDL driver retention
When you invest in high-quality training for your CDL drivers, your company will benefit from increased employee retention and driver efficiency. This CDL training program includes:
Class A CDL training: Available in either automatic or manual trucks depending on your company's requirements.
Focused classroom training; One week of full-time classroom instruction.
Hands-on training: three weeks of behind-the-wheel time depending on the program selected
Small class sizes: Class sizes are limited to allow students a minimum of 40 hours of behind-the-wheel instruction.
Financial assistance: Financial assistance may be available to both companies and individuals.
Employer connections: CTS has partnerships with companies throughout northwest Ohio, southwest Michigan, and northeast Indiana. If you are an individual looking to earn your CDL license, we can help connect you to employers currently recruiting CDL drivers.
Prior to enrolling in the CDL training
program candidates must:

Be 18 years of age or older

Have a valid driver's license

Have a valid Class A Commercial Learner's Permit (CLP)

Submit an official copy of your driver's abstract

Be able to pass a DOT physical and drug screen
Program Structure
We offer two types of Class A CDL Programs; Automatic and Manual. Each class starts with one week of classroom instruction followed by three weeks of pre-trip inspection training, maneuverability training on the range, and road time. The class schedule is subject to change as needs arise for the student's benefit, but will generally follow the sample schedule shown below.
Sample Program Schedule

 

Monday

Tuesday

Wednesday

Thursday

Friday

 

8:00am-5:00pm

8:00am-5:00pm

8:00am-5:00pm

8:00am-5:00pm

8:00am-5:00pm

Week 1

Classroom

Classroom

Classroom

Classroom

Classroom

Week 2

Range

Range

Range

Range

Range

Week 3

Range/Road

Range/Road

Range/Road

Range/Road

Range/Road

Week 4

Range/Road

Range/Road

Range/Road

Range/Road

Test Day
Sample Program Schedule

Week 1

7:30am-5:00pm

Monday

Classroom

Tuesday

Classroom

Wednesday

Classroom

Thursday

Classroom

Friday

Classroom

 
Week 2

7:30am-5:00pm

Monday

Range

Tuesday

Range

Wednesday

Range

Thursday

Range

Friday

Range

 
Week 3

7:30am-5:00pm

Monday

Range/Road

Tuesday

Range/Road

Wednesday

Range/Road

Thursday

Range/Road

Friday

Range/Road

 
Week 4

7:30am-5:00pm

Monday

Range/Road

Tuesday

Range/Road

Wednesday

Range/Road

Thursday

Range/Road

Friday

Test Day
* A half hour lunch will be given mid-day each day of training
** Lunch is the student's responsibility and is not included with the program.
Q: Where are the classes held?
A: To start every day of the CDL course, you will report to our CDL classroom located on Northwest State's Main Campus in Archbold, OH. This includes days where you are scheduled for;
Classroom instruction
Range instruction and training
Road instruction and training.
Test day
Q: Where is Northwest State Community College Located?
A: Northwest State is located at the address listed below:
Northwest State Community College
22600 State Route 34
Archbold, OH 43502
Q: Where should I park when I arrive to campus?
A: When arriving to campus, you will need to park in one of the lots on the Northeast side of the building near the A-10 entrance. To get to these lots, you will follow the drive around to the back side of the building. Please refer to the image below for further clarification.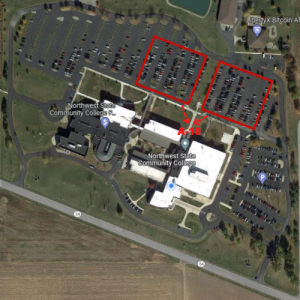 Q: Where is the CDL classroom located?
A: Please enter the building through the A-10 entrance located on the North east side of the building. Once through the A-10 doors, you will proceed straight across the atrium into the first floor of our H-wing. Continue straight, past the elevator and restrooms on your left until you come to a dead end. Turn left, and our classroom is the last door on the right hand side. Look for room H108. For further clarification, please refer to the image below.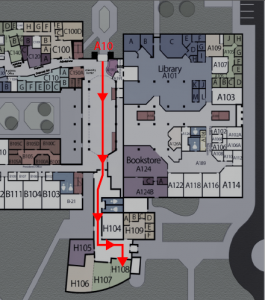 Q: Can I reserve a seat in a desired class?
A: You can call us at (419) 267-1386 to reserve your seat in a desired class at any time.
Q: Is there anything that I can do to prepare before calling to reserve my seat?
A: Although it is not a requirement, we encourage everyone to obtain their Commercial Learners Permit (CLP) before reserving their spot in one of our classes. Obtaining your CLP is step one of the enrollment process and we are unable to move on to any of the next steps without first seeing proof of your learners permit. Getting your CLP as soon as possible is the best way that you can speed up the enrollment process when signing up for one of our courses.
Cost of Class A CDL training
We charge a flat rate fee of $6,050 for all of our programs. There are no hidden costs for things like fuel, the use of our trucks, or the cost of your state licensing exam. It is all included! Additionally, financial assistance may be available to help offset the cost of the program for employers and individuals. Give us a call and see if you qualify!
Program Cost

Tuition

$5,500.00

Fuel Surcharge
$200.00
Certification Fees
$350.00
Total
$6,050.00
Contact CTS For More Information
If you have specific questions or are interested in learning more about the Class A CDL training programs that we offer, please complete the form below and a member of our team will be in contact with you soon.